Ventera Energy is a company that holds a good potential for the small turbine market. The Ventera principals are from the former World Power Technologies company which was bought out by Southwest Windpower. Elliot Bayly started the new company, Ventera, located in Duluth Minnesota, currently offers one turbine, the VT10. Their goal is to design and manufacture an all new wind and solar hybrid system that is cost effective for moderate wind areas.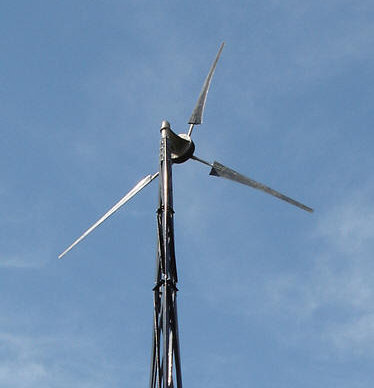 The VT10 is currently the sole turbine offered by Ventera and comes only in a grid tie configuration. Normally we would not be very interested in a unit that did not have battery charging capability however we decided to at least give them a spot in our review list for now. First, we have been told by the company that they are indeed working on a battery charging version. Second, Eliot Bayly has been around in the wind energy field for a while. We figured it would be interesting to see what he has been up to since the World Power days.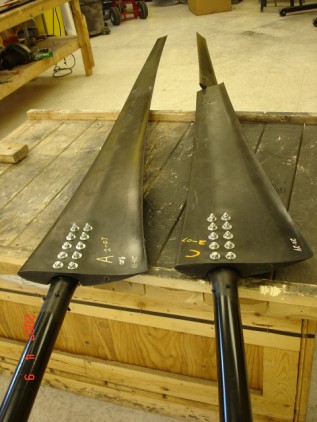 Ventera Blade Tip Pitch.
The turbine is a downwind design. It uses blade pitch to control rotor speed however it is not the whole blade that moves. The outer portion of the blade actually moves instead of the whole blade twisting. This happens due to centrifugal force.
Overall, the VT10 looks like a solid contender in the small wind market. The price versus possible power output is very attractive for a system of this size. Now let's see it charge batteries!
What Other Visitors Have Said
Click below to see contributions from other visitors to this page…
Ventera Wind Turbine with battery charging capability Not rated yet
My name is Allan Hardtke of Hardtke Enterprises, Inc., 280 Wind Cave Circle, Billings , MT 59102. 406-651-0566 I am a new dealer with Ventera. I have …