If you are looking fo an easy way to bring your landscape to life at night, you just might want to check out investing in solar powered yard lights. They are easy to inexpensive, easy to install, require basically no maintanence, look cool and actually provide useful light!

These lights are quite simple in design. They use energy from the sun to charge a single AA Nicad battery. You want to know the best part? Rather than using a timer, it utilizes a light sensor that switches the LED on at dusk and then turns off in the morning – it's all automatic! It's takes zero effort on your part.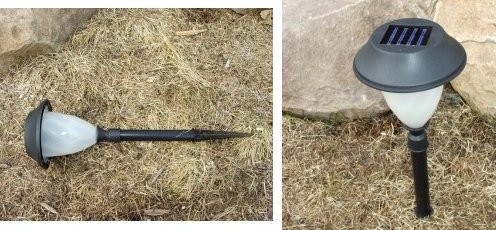 Installation (if you can call it that) is also a breeze since everything is self contained. This means no digging trenches for wiring or installing switches, like some other landscaping lights require.
Just make sure you place these in a sunny area so the batteries can completely recharge
.
HOW DO THEY STACK UP?
The lights we have boast a 10 hour run time on a full charge. We tested one of the lights by making sure the battery was fully charged then placing it in the basement. We were a little skeptical at first but the results were surprising! After 10 hours it was still shining pretty bright!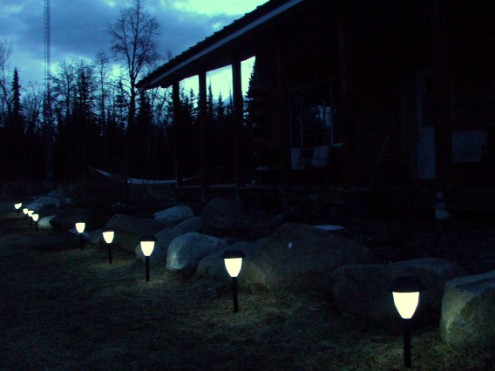 While these aren't high intensity beams, they do offer good supplemental lighting, especially when you come home at night!. Other than replacing the batteries when needed, they're basically maintenance free. Overall, we have been very satisfied with our solar powered yard lights.