The company formerly know as Abundant Renewable Energy (ARE) was permanently shuttered March 2010. The Newburg, Oregon company that had been struggling due to a lack of working capital filed for Chapter 11 bankruptcy early in 2009. Helix, a VAWT manufacturer attempted to acquire the company but the courts dismissed the case and Helix terminated the acquisition. Ironically XZERES ended up with the ARE assets after an unsuccessful bid to buy the company in 2008.


ARE was a distributor for African Wind Power (AWP) turbines until poor quality control issues lead ARE's Robert Preus to begin manufacturing their own turbine based on the design of the AWP 3.6. This turbine formerly sold as the ARE 110 is now the XZERES 110. The larger ARE 442 is now labeled and sold as the XZERES 442.


You may go to the XZERES page on power-talk to follow the development of this turbine.

ARE110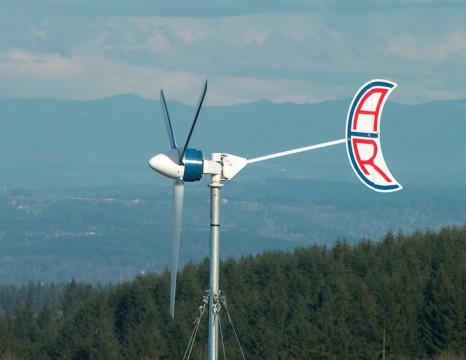 Contrary to what we first thought the ARE 110 turbines ended up being, not totally Made in the USA. According to an article from the Portland Business Journal the turbines were assembled at the Newburg, Oregon location largely using parts from overseas. XZERES, the company that picked up the bankrupt pieces of ARE has made no statement indicating a change in this procedure.
As for the company's future, it was looking like a smoothly consolidated over to someone else's balance sheet It was reported in 2009 that the VAWT company, Helix, had acquired ARE but this was a bit premature. Helix was interested in ARE if the Chapter 11 Bankruptcy went forward but it was booted out but the courts in February 2010. Helix bailed and the remains ultimately went to the current XZERES.
This was fortunate because the future at Helix would be looking rather shaky once again. The former Helix CEO, Ian Gardner left on unhappy terms and there are lawsuits and debts currently piling up against the company. Overall it looks like the XZERES acquisition be better suited for the continuation of the old ARE wind turbines and the past owners of an ARE 110 or 442 who may happen to seek warranty work.
ARE442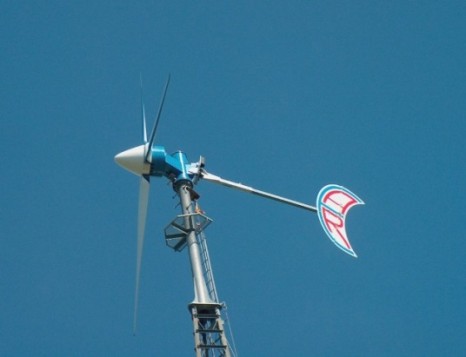 To keep up to date on new developments in the old Abundant Renewable Energy products, check out our review on XZERES in the complete consumers guide to wind power eBook.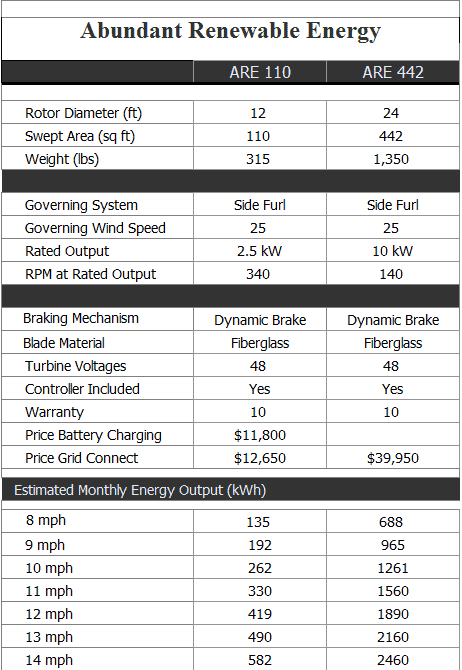 .